Skip to Content
Arlington Heights Dentist: Does Your Oral Health Put Your Heart at Risk?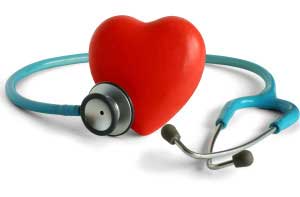 Our Arlington Heights Dentist and outstanding team are not only compassionate about your oral health but we also care about your total wellness. Overall wellness includes your heart health. Many patients do not notice the close connection between the mouth and heart.
Recent research conducted by the Center for Disease Control and Prevention (CDC) has found that heart disease is the number one life-threatening disease. Heart and gum disease are inflammatory diseases, this may explain why heart disease and gum disease can be present during the same time.
Periodontal disease (gum) is caused by a build-up of plaque, which inflames the tissue in your gum. The build-up of plaque forms pockets of harmful bacteria that settle into your gums and can eventually settle into your bloodstream. The mouth is a direct passageway to your body's bloodstream. The bacterium that causes gum disease has been discovered in the heart arteries. Gum disease is strong enough to thicken and attack the carotid arteries in your heart. Treatment for gum disease is offered at your dentist in Arlington Heights IL, it allows inflammation in your gums to be reduced and also decreases inflammation throughout your body. This treatment may also lower the risk of heart problems.
Preventive care is the best care at your Arlington Heights Dentist. Taking steps to prevent oral disease, decreases the risk of a heart attack or stroke. Avoiding periodontal disease greatly benefits your overall wellness. Follow these healthy oral habits to help prevent gum disease:
Floss daily
Brush twice a day
Rinse with an antibacterial mouthwash
Schedule routine check-ups
Arrange dental visits twice a year for professional cleanings and exams. To schedule an appointment with your Arlington Heights IL dentist, please give us a call at our convenient Arlington Heights dentist office.